Vision, Mission and Objectives
The Group of Companies
The Group consists of industrial, commercial, and investment companies in Yemen and overseas. The Group is distinguished by its reputation for quality, value and innovation whilst upholding the values of integrity, service and social responsibility.
The Companies are equipped with state of the art technology, tools and laboratories operating at the highest international standards.
As one of the largest independent groups in Yemen, the Sheibani Group strongly believes that investing in people, investing in the country and investing in cutting edge technology will achieve success while at the same time consistently providing a level of quality and excellence that serves as a benchmark for the industry.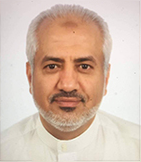 Vision
To sustain future growth and continue to drive our future initiatives that reflects the founders' core values of quality, innovation and continuous improvement, while balancing the interests of shareholders, employees and civil society.

Mission and objectives
We strive to provide a diverse range of quality products and services to the highest standards across variousmarkets.
We will achieve our mission through
Investment in technology
Investment in our people
Investment in national development
To reinforce our mission, we are guided by our commitments to embrace and value the community, diversity and the environment